Accra Campus
We are a small world-class higher education facility in a big city. Strategically situated in Accra, the heart of Ghana's business community in the iconic Octagon building. Inside we have created a modern and inspiring environment that our students deserve. At LCIBS Ghana, we know that there's more to university life than just studying.
We encourage our students to find new friendships in a community rich in heritage and social interaction. We motivate students to inspire and be inspired by the environment and alumni by giving back to the community. Welcome to our community, The London College of International Business Studies, Ghana is ready to welcome you.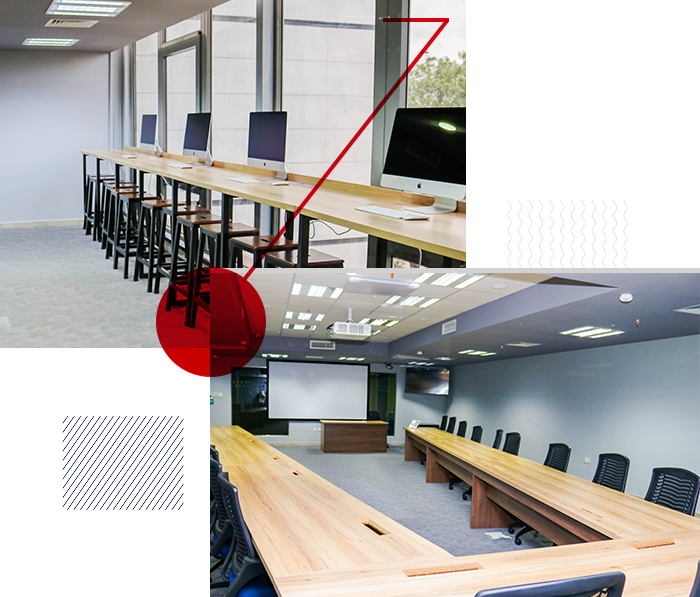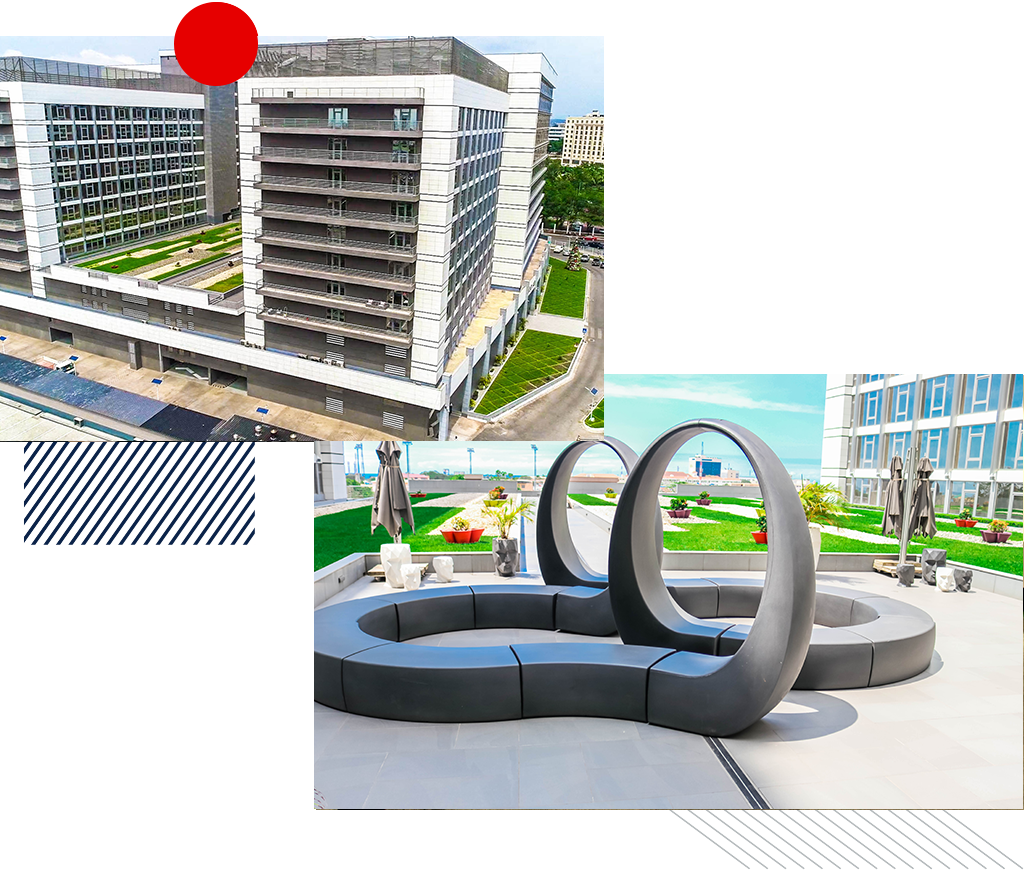 The Octagon is located in the heart of Accra Central, surrounded by most major bank headquarters, Ghana's main courthouses, as well as the Cedi House (Ghana Central Bank), and can be conveniently accessed from the famous Independence Avenue and Barnes Road.
Twenty minutes from the airport, The Octagon Business Centre is also within walking distance of the city's Independence Square, the Accra Stadium and the majestic Ocean Front.
Ghana has been ranked as one of the fastest growing economies in Africa (World Bank, 2019). The economy has seen steady growth over the last five years driven by oil, gas and mining. The capital Accra is a fast-growing metropolitan centre in West Africa.